How do I let new users join my license automatically?
All admins of an enterprise license have the authority to toggle on the option that allows new users within his/her organization to join automatically. This settings can be found in the 'Options and user' settings which is located under the 'Manage users' tab. To go there directly, please click the following link: Manage users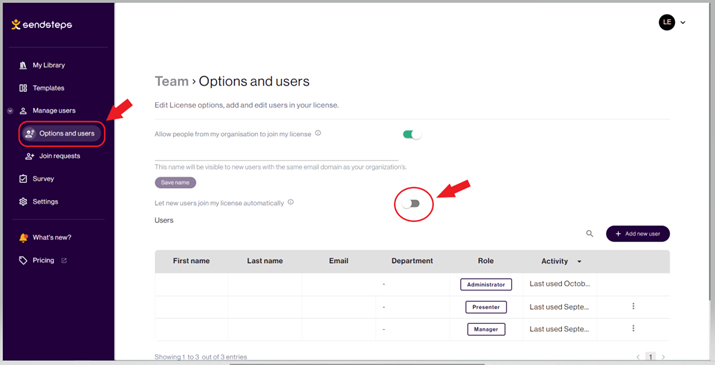 When trying to toggle on this option the following pop-up will appear: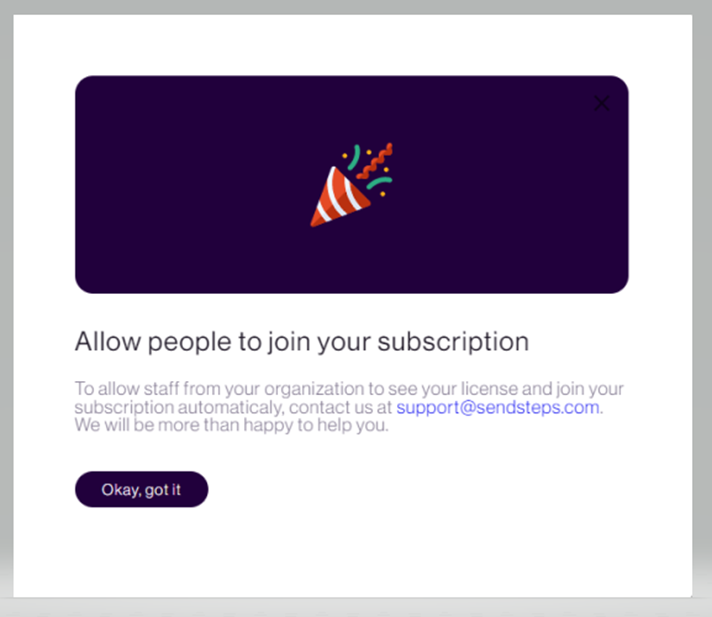 Sendsteps has chosen to verify the domain name manually. This puts an extra layer of protection to ensure nobody else outside your organization can join. This way Sendsteps can check if the given email domain name is allowed to be used. To allow users from your organization to see your license and join your subscription automatically please contact us at support@sendsteps.com,

Related Articles

How to remove team members/manage users?

Go to ''Manage Users'' from the web application, select options and users. OR click the following link to go there directly: Manage Team Here is a list of your current team members. Click on the row of three dots that is next to the activity tab. ...