Go to ''Manage Users'' from the web application, select options and users. OR click the following link to go there directly: Manage Team
Here is a list of your current team members. Click on the row of three dots that is next to the activity tab. (See image below)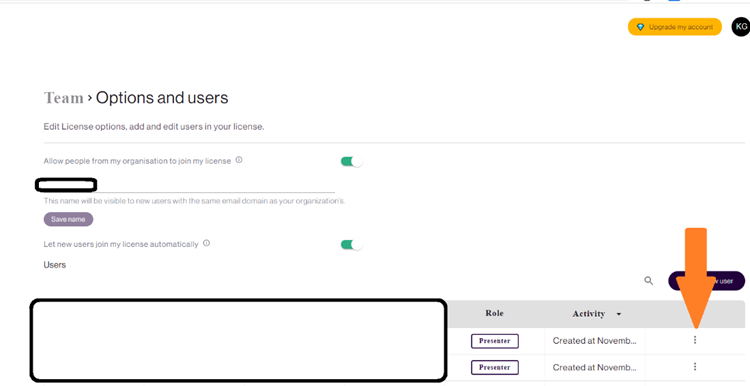 When clicking on these dots, three options will appear. These options consist of: Edit, Delete, Downgrade.
Click on 'Delete' to remove this member from your team. (See image below)
Click on 'Edit' to change role, name, last name, department name and email address.
Click on 'Downgrade' to downgrade a user's license from paid to free.
NOTE: If you're deleting an Administrator or Manager with users hooked to this account we will move the users underneath the account owner.
Example: