Social Login (LinkedIn, Google)
At Sendsteps we allow signing up with an already existing LinkedIn and/or Google account. Social login means users don't need to create and track additional credentials, reducing password fatigue and login errors. No matter what website users use, social login provides a recognizable and consistent way to log in.
Example: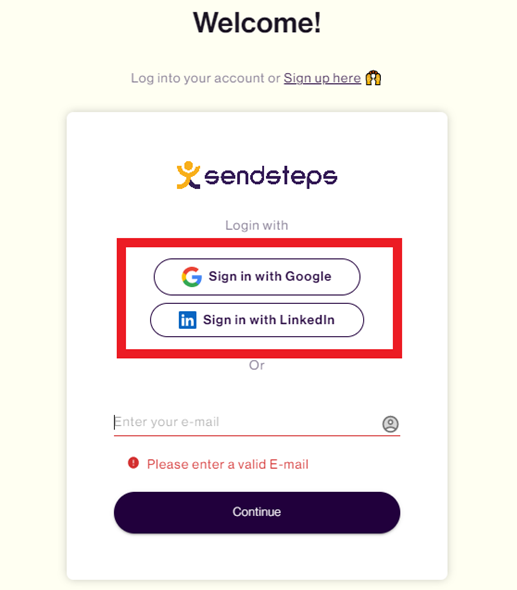 Related Articles

Creating your Sendsteps account

Creating your Sendsteps account is a quick and easy process. Follow these steps to get started: Step 1: Go to the Sendsteps sign up page. Step 2: Enter your full name, your email address, your phone number and choose a password. After that click on ...

I can't login, can you help?

Of course! But first choose: do you want to reset your password or do you want to retrieve your account details?

Can I get a unique code per attendee for my presentation?

It is possible to get a unique login code per attendee to further secure your presentation. If you would like your audience to join only by using a unique code, please contact our sales department: sales@sendsteps.com After receiving a green light ...