Are you looking to join the Sendsteps platform for your company? The process is easy and straightforward. In this article, we will guide you through the steps to access the Sendsteps license for your company.
If you are trying to join your company's Sendsteps license, please follow these steps:

Step 1: Register
Register with an email address from your company's domain. (For example, if you work for MyCompany, you would use a @MyCompany email address.) You will be redirected in to the Web App.
For example: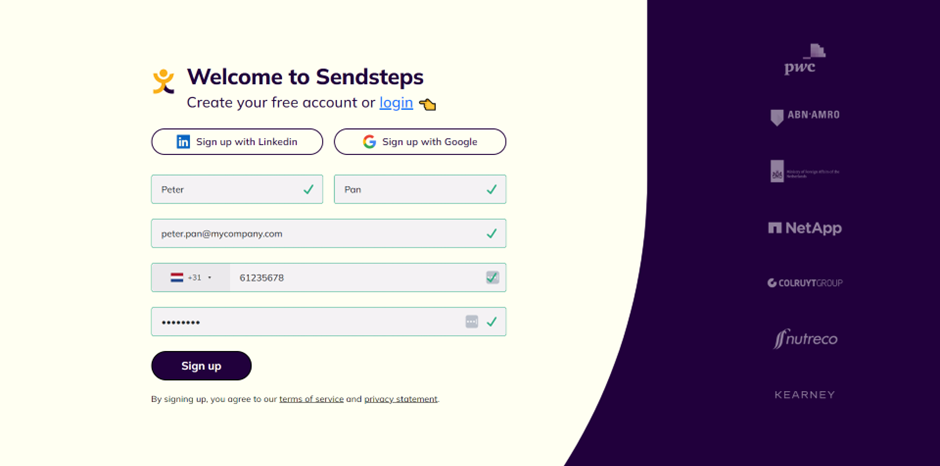 Step 2: Select the correct license
*Note: If your companies/organizations only has 1 license please continue to the next step

​

Some international companies/organizations have multiple licenses, please select the license to which you belong.
For example: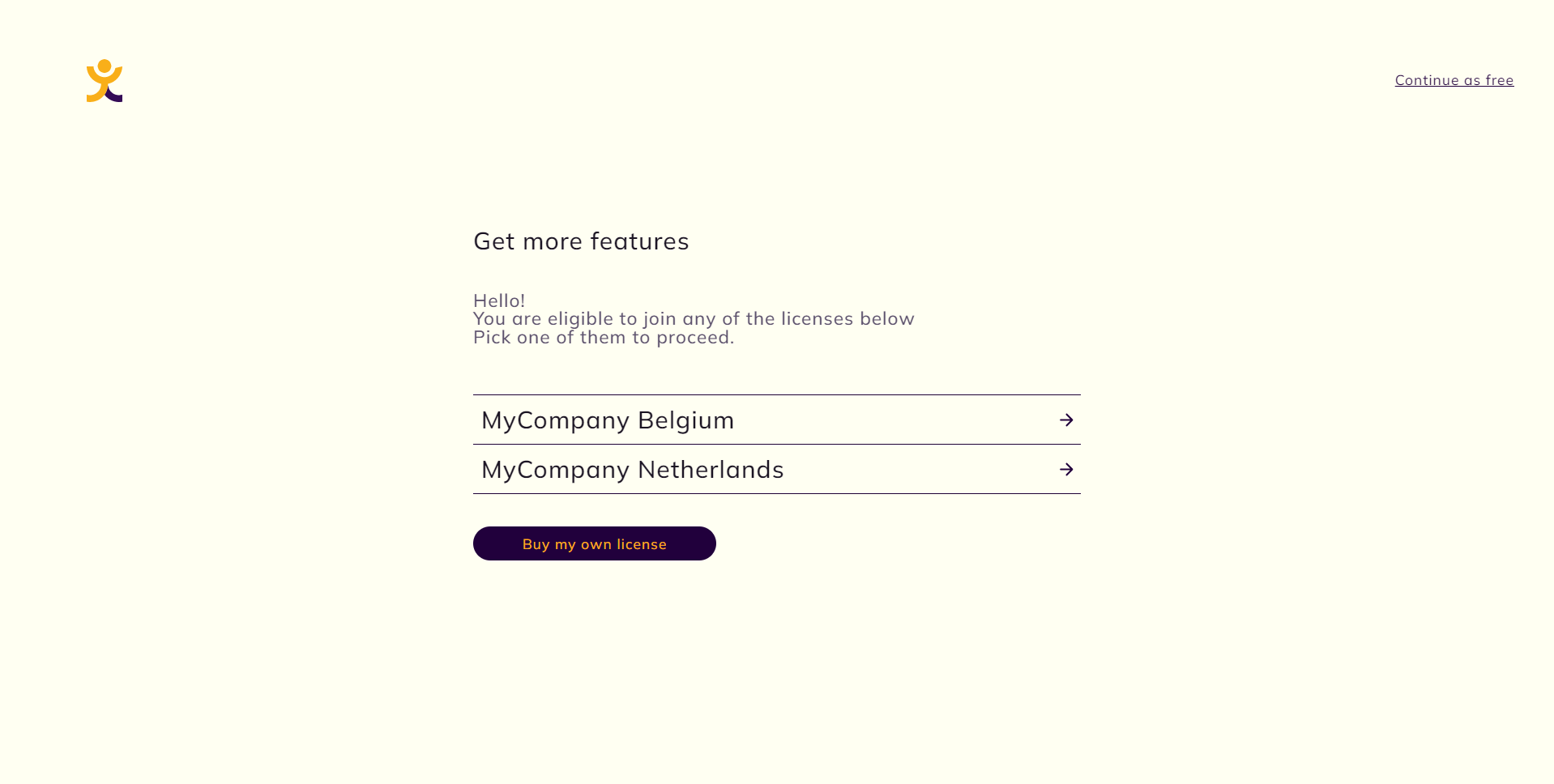 Step 3: Verify pop-up



A screen will appear indicating that your domain matches an available license. Please note that if the pop-up is not appearing, it is recommended to check your mailbox again, as the verification email may have landed in spam. Additionally, you can click on the upgrade button again to bring the pop-up back.
For example: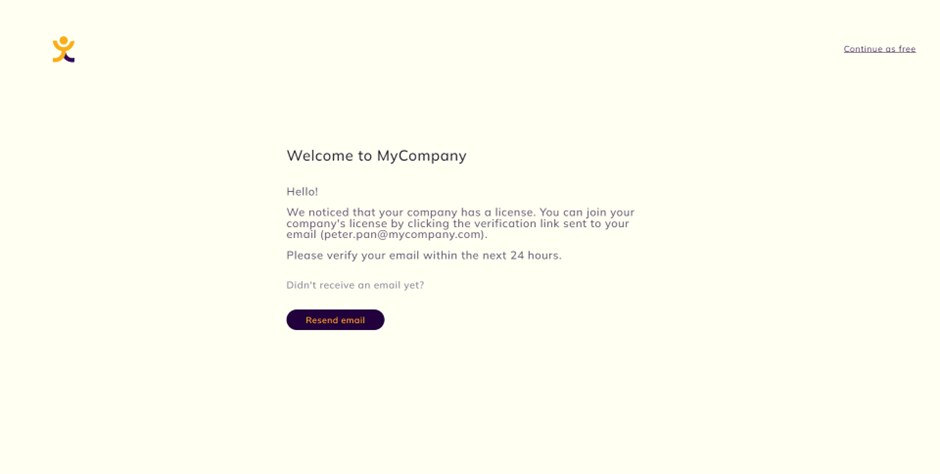 The screen above not visible? Please click on 'Upgrade' as seen in the picture below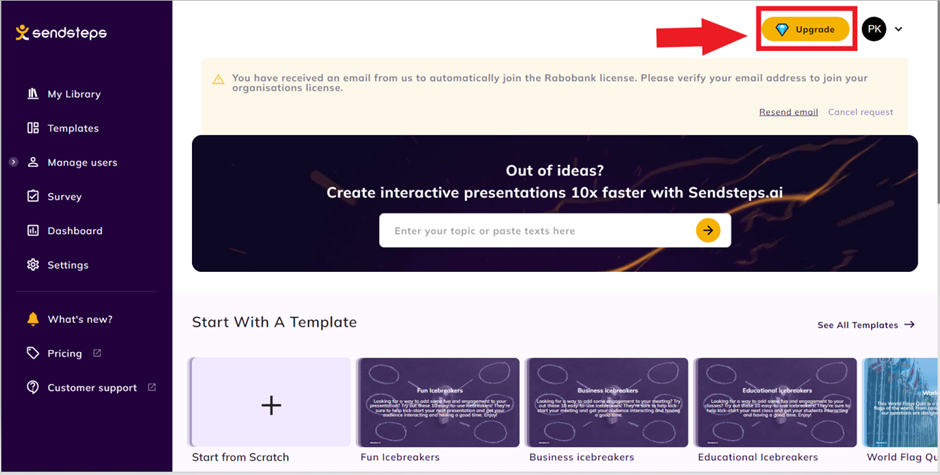 Step 4: Email verification
Click on the verification link in your mailbox

to have direct access to the license and start working in it straight away

. IF your verification email looks different from the one shown below, it means the admin has to add your account manually, so this may take longer. (
Access to the company license will only be granted once you have been added by the admin within your organization/company.)
For example: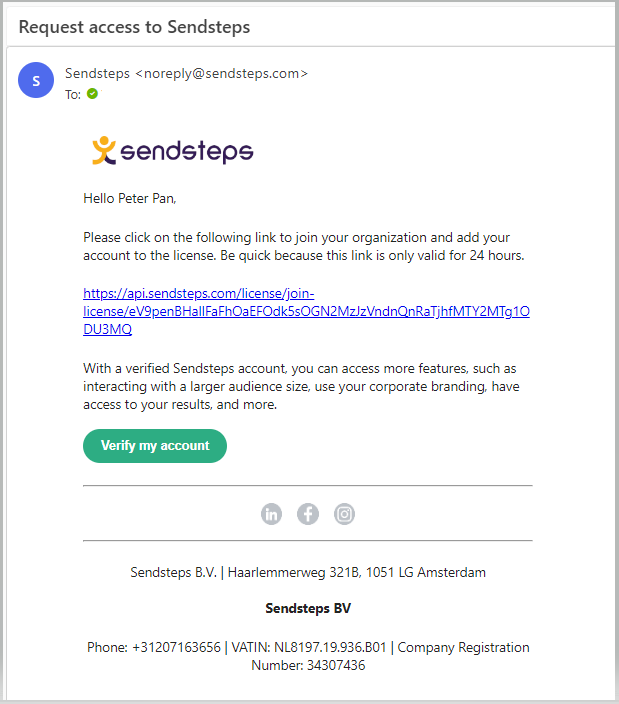 Step 5: Access
If all done correctly you will now have full access to Sendsteps!
---
For more information about adding users to your license as an admin: