How to uninstall Sendsteps PowerPoint Add-in? | Sendsteps
How do I uninstall the Sendsteps PowerPoint add-in?

If you no longer wish to have the Sendsteps PowerPoint add-in, simply follow the following steps:
Step 1:

Open the Windows control panel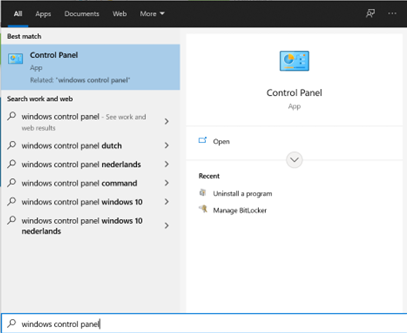 Step 2

Select 'Uninstall a program'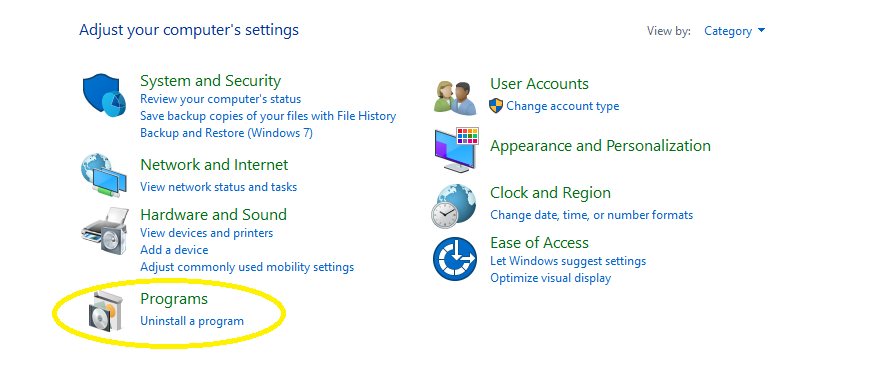 Step 3

Search and find Sendsteps in the list of downloaded programs and double click on it.
Step 4
Now, click on yes when the next window has opened.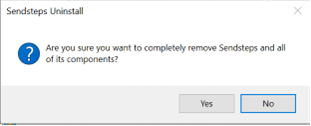 Sendsteps will now be uninstalled.
Related Articles

Logout of the PowerPoint add-in?

How do I logout of the PowerPoint add-in? Step 1: Click logout button Click on log out button in the Sendsteps menu bar. Step 2: Select yes Click on yes to make sure you are logged out . You are now logged out, this will be your screen in ...

Can I add a timer to my question?

It is possible to add a timer to certain questions. This option can be used in the PowerPoint add-in as well as the web app of Sendsteps. In this article we will explain how to add a timer in PowerPoint add-in and Web App. Question with a time ...

Sendsteps PowerPoint ribbon not showing up

Step 1: Go to options (re-) enable Sendsteps add-in. Click on file on the top left corner, Click on Options (final button on the left side) Step 2:Add-ins Click on Add-ins Step 3: Go to the downloaded add-ins Click on go (button in the ...

How to update your PowerPoint add-in?

When do you know that you have to update your PowerPoint add-in and how do you update it? Step 1: Check for update Sendsteps informs you when there is an update available, by displaying a red '1' above the button 'Latest version'. To update the ...

How to find the Sendsteps tool?

After downloading the Sendsteps tool you can find it in the right corner of the PowerPoint menu bar. Click on ''Sendsteps'' to get access to the PowerPoint add in. Now you are ready to start creating your presentation with Sendsteps.